Brookhollow Christian Academy
Pre-K4 thru 1st Grade
Students at Brookhollow Christian Academy are taught through a rigorous academic curriculum that includes core subjects in Language Arts, Science, Social Studies (American & African American) and Mathematics.

BCA offers "standards-based instruction," which means that in order to achieve the academic standards and expected school-wide learning results...
1
All students are involved in challenging learning experiences;

2
All teachers use a variety of strategies and resources that actively engage students, emphasize higher order thinking skills, and help them succeed at high levels and

3
Instructional components support assessments that define what children should know and be able to do and what plans are in place to address deficiencies· in each instructional component.

Educational Pull-Outs

A part of our curriculum for the elementary school includes educational pull-outs, in which students K-3rd spend part of their day being taught by elective teachers in our program. Elementary students rotate between the following classes throughout the school year:

Leadership - students begin learning how much their "Character Counts". Students have hands on lessons and activities that deal with respect, self-control, trustworthiness, responsibility, fairness, caring, and citizenship.

Music - students are taught choir and music using both instructional class and hands on experience. Many students also perform in the school plays and musicals throughout the year.

Physical Education - throughout the year, elementary school students learn disciplined exercise routines, as well as the basic mechanics of sports such as volleyball, basketball, and running.

Spanish - students learn basic language skills, including introductions, the days of the week, and numbers.

Arts& Crafts - students create many hands on art projects by painting, coloring, shading, pasting, etc.

Our Programs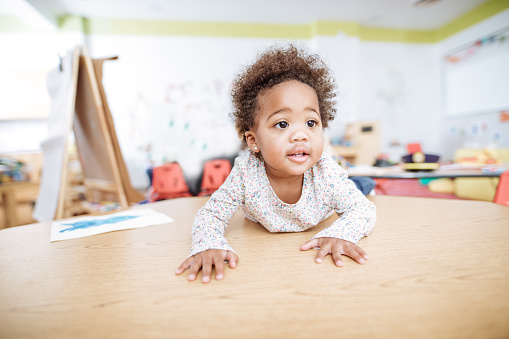 Precious Angels
The Precious Angels (6 weeks to 11 months) are in a nurturing environment, where the teachers are patient and enthusiastic about their growth and development.
Learn More
Terrific Toddlers
In our Terrific Toddlers (1 year-23 months) class we strive to make every moment a learning moment. We want each child to have fun while also learning.
Learn More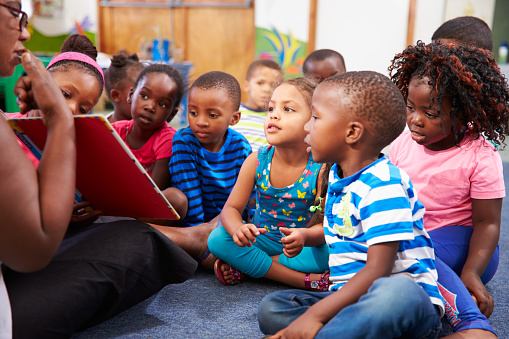 Pre-K2 & Pre-K3
We provide a loving and safe learning environment that allows them to naturally grow. We focus on improving writing skills, letter recognition and letter sounds.
Learn More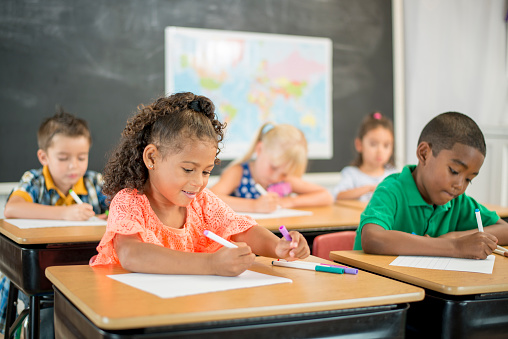 Pre-K4 Thru 1st Grade
Students are taught through a rigorous academic curriculum that includes core subjects in Language Arts, Science, Social Studies and Mathematics.
Learn More